Why Gadget Doc ?
When you come to Gadget Doc with an electronic device issue, we have the technical aptitude and experience to repair it. Beyond cell phones, we specialize in a wide variety of electronic device repairs, including computers, laptops, game consoles, and much more. We strive to create solutions where there weren't any before and will continue to lead the wireless repair industry as the experts in fast, efficient repairs.
As a company that has a great interest in helping to ensure that the world as we know it is a better place to live, we repair devices to extend its life and keep perfectly good electronics out of our landfills by properly recycling old and used batteries and parts.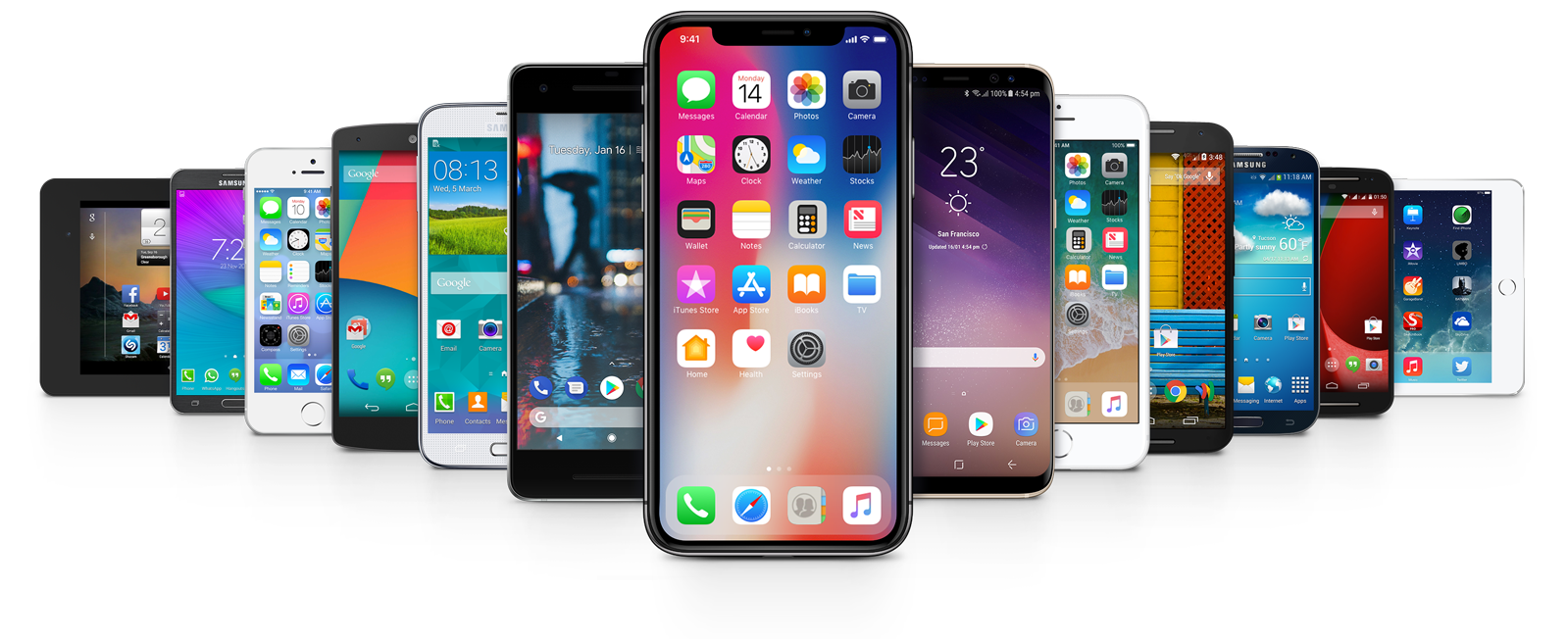 Check Price
Tell us which phone has to be repaired. Get the best pricing.

Schedule Service
Book a free technician visit at your home or work at a time slot that best suits your convenience.

Get Repaired
Our super-skilled technician will be there and make it as good as new.
Cracked Screen
One of the most common issues Gadget Doc specializes in is cracked screen repairs. Luckily, most Gadget Doc screen repairs are completed the same day you bring in your damaged Cell phones, Ipad, Tablet, Macbook, Laptop, Computer. Your Gadget will look brand new after our affordable, speedy screen repairs.
No Signal
When your Cell Phone is running extra slow, there may be a variety of issues affecting your signal. Gadget Doc technicians will examine your phone, find the culprit, and make any necessary repairs or replacements to get your phone back in working order.
Water Damage
Don't assume your Cell Phone is beyond repair after suffering from water damage. Gadget Doc technicians disassemble your phone, clean and repair it from the inside out, and reassemble it carefully. You can rest assured knowing your phone is in good hands.
---
Dead Battery
If you're finding that your Cell Phone won't stay charged no matter how often you charge it, visit your local Gadget Doc. We will either repair or replace your current battery to restore your phone's lifespan to its original state.
Speaker Not Working
If your Cell Phone no longer sounds loud and clear, you may have speaker issues. Whether you just need a tune up or a full speaker replacement, Gadget Doc has you covered.
Broken Buttons
A broken or malfunctioning home button can throw off your entire Cell Phone experience. You can count on Gadget Doc for a fast repair services, so your device is back in your hands as soon as possible.
Which Gadget would you like to fix today?
Benefits of Using Gadget Doc

Limited Lifetime Warranty on ALL Repairs*
We offer a limited lifetime warranty on all our repairs. If the original repair fails because of a defect with a part we installed or due to the workmanship in repairing the device, we will fix it for FREE. No questions asked.

Expert Repair Technicians
You only want the best technicians working on your electronic devices. Our highly skilled staff of technicians are true experts and will get your device working like new.
---

Same Day Repairs
We really know our stuff, and this experience shows in the quality and speed of our work. Many repairs can be done the same day, while you wait. We know how inconvenient a broken device can be, so we work quickly to fix the issues and get you plugged back in.

Drop It Off or Mail It In!
Drop it off, mail it in, or we'll come to YOU! We offer multiple locations and options so that you can get us your device when and where it is convenient for you. You can choose to drop it off, mail it in, or have a technician meet you with our Gadget Doc service.